Aluminum Foil for Pharmaceutical Packaging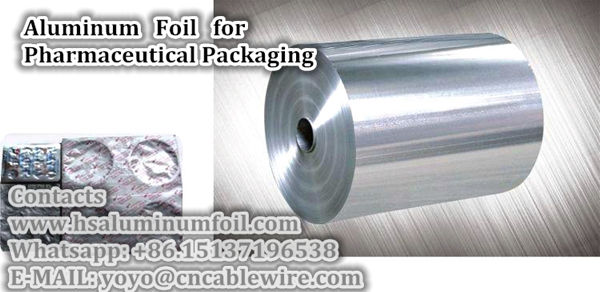 Alloy: 8011, 8021
Temper: 0, H18
Product Introduction

Aluminum foil for pharmaceutical packaging is one-side bright aluminum foil. The specification is (0.02-0.07)*(300-1100) mm.  Aluminum foil 's unrivalled barrier properties, which can totally exclude moisture, microorganisms, light, oxygen and other gases makes it a primary material in the protective packaging of pharmaceuticals.
Aluminum foil for pharmaceutical packaging is widely used in all kinds of pharmaceutical capsules, tablets, granules packaging.

Introduction of our company

Gongyi Shengzhou metal Products Co.,Ltd. is a professional Aluminium Coil Suppliers and Aluminum Circles manufacturers,mainly  supply Aluminum Circles, Aluminium discs, Aluminum Strip, Food Box Material Aluminum Foil, Aluminum Circles for Kitchenware etc. series of aluminum products, sincerely welcome everyone to visit.
 
Contact : Ph, Wechat, Whatsapp: +86.15137196538
Tel: +86.371.60266515