ADA Flexitank produce High/ Middle/ Low level flexitank per according to customers' requirement. Our special design make the residue less than 10 kgs!
Welcome real buyers' inquiry and cooperation, thanks.

ADA Flexitank is a new liquid bulk packaging product, which is constituted by food-grademulti layers high strength PE film + high-strength, corrosion-resistant PP + 3'' food grade ball valve/ butterfly valve.
ADA Flexitank is suitable to 20ft container for the transportation and temp storage of non-hazardous liquid products.
Flexitank Capacity

14000L to 26000L

Flexitank Type


1. Top loading and top discharging(TLTD)

2. Bottom loading and bottom discharging(BLBD)

3. Top loading and bottom discharging(TLBD

PE

4 layers *125 mic PE Or other customized thickness

Valve


3'' ball valve and butterfly valve

a) Compared with butterfly valve, ball valve is sealed more tightly and with better resistance to pressure.There is no block when valve is opened, which make liquid flow through freely and quickly.

b) In the joint position between internal valve and flexitank, a safety protection device is added.This device could effectively prevent inner film blocking the valve, and make residual liquid the minium after discharging.

Flexitank accessories


1. steel bars

2. Bulkhead

3. Corrugated paper

Airvent

Several kinds of Air vent


Heating pad

To speed up discharging of easy solidified liquid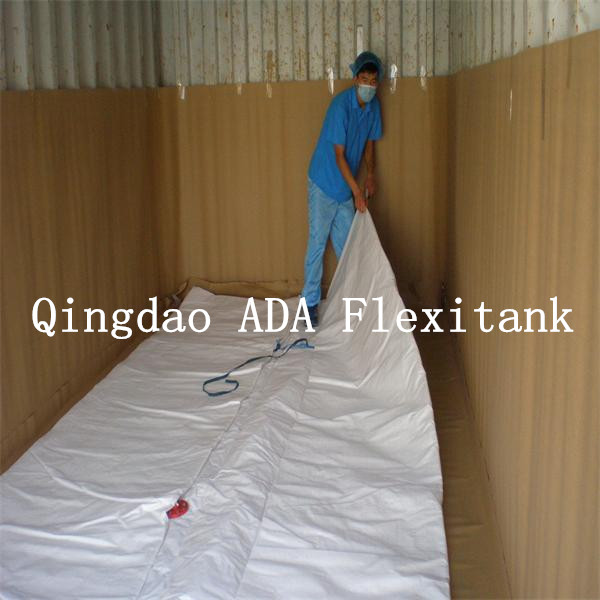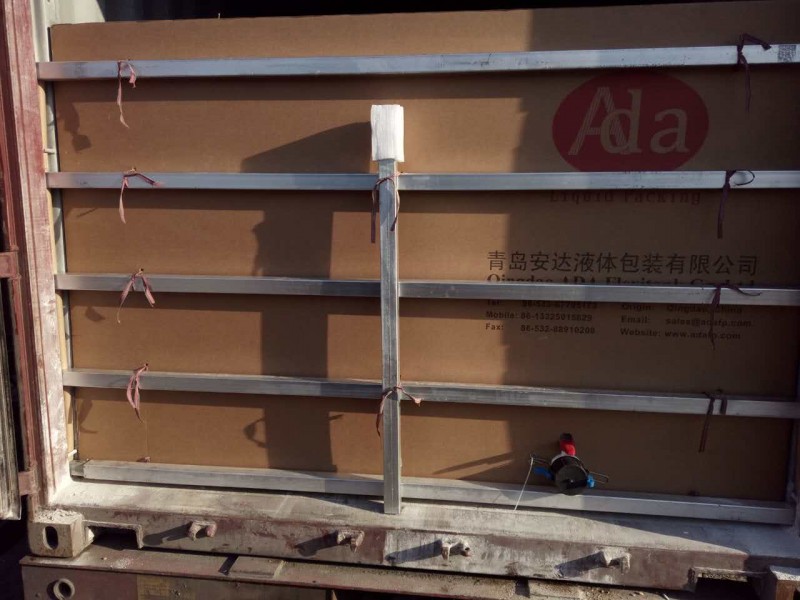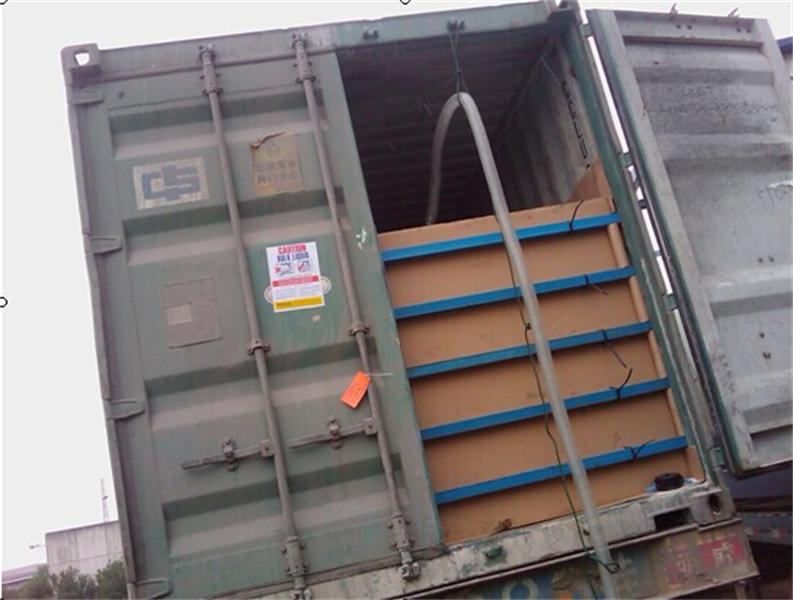 Joyce Chen
joyce(at)adafp(dot)com