8011 Food Box Aluminum Foil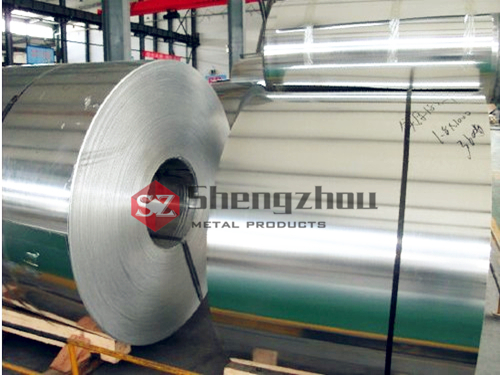 Characteristics of 8011 Food Box Aluminum Foil
The 8011 aluminum foil produced by Gongyi Shengzhou has a clean surface, uniform color, no spots and flatness. At the same time, it also has excellent moisture-proof performance, shading and extremely high barrier ability, strong mechanical performance, high performance, strong anti-puncture and anti-tear performance. Tasteless, sanitary. Aluminum foil after compound, printing and glue coating is widely used as packaging material.
8011 aluminum foil composition:



Alloy




8011

Chemical




composition%

Si
0.50-0.90
Fe
0.60-1.0
Cu
0.10
Mn
0.20
Mg
0.05
Cr
0.05
Zn
0.10
Features of the 8011 Food Box Aluminum Foil
1.Various specifications, can be customized according to customer needs;
2.Hygienism, after high temperature;
3.Used to process the aluminum foil food box, beautiful, light weight;
4.Green and environmentally friendly, can be recycled;
5.Used to process the aluminum foil food box,can be used directly for storage, packaging, baking / baking, molding, heating and freezing.
8011 aluminum foil is the superior product of our company. Gongyi Shengzhou can process 0.018-0.5mm thickness of 8011 aluminum foil. The aluminum foil is mainly used in medicine packaging, food packaging, cable foil, milk cover material, sealing foil and so on. Gongyi Shengzhou can be customized processing according to customer needs.
Introduction of our company
Gongyi Shengzhou metal Products Co.,Ltd. is a professional Aluminium Strip Suppliers and Aluminum Circles manufacturers,mainly supply Aluminum Circles, Aluminium discs, Aluminum Strip, Food Box Material Aluminum Foil, Aluminum Circles for Kitchenware etc. series of aluminum products, sincerely welcome everyone to visit.
Contact : Ph, Wechat, Whatsapp: +86.15137196538
Tel: +86.371.60266515